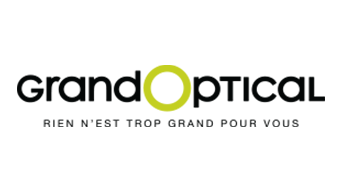 Up to €200 off your glasses

OPTICAL OFFER : For any purchase including adult frames + 2 corrective lenses with an option or care, enjoy a €100 discount on a minimum €300 purchase (adult frames + 2 single-vision lenses), or a €200 discount on a minimum €500 purchase (adult frames and 2 progressive lenses). This offer entitles you to a 2nd pair; the discount does not apply to the 2nd pair. Cannot be combined with other offers.

SUNGLASSES OFFER : Enjoy 20% off the price of a pair of non-corrective sunglasses on a minimum €130 purchase, excluding €29 second-hand sunglasses (SASEENRX, SAUNORX, SADBDRX), and €99 Ray-Ban items, €89 Tommy Hilfiger items and luxury items : Cartier, Fred, Chopard, Gold&Wood, Celine, Maybach, Oliver People, Lindberg. Cannot be combined with other offers.
* See full conditions in store. Upon presentation of your shopping pass at the till. These offers are valid until the shop decide to stop the offer and inform in advance the Marketing Direction of the shopping centre. Offers are non-refundable and cannot be combined with individual stores' other ongoing promotions, sales and loyalty card offers. Offers may not be backdated or used to purchase vouchers, cheques or gift cards. Offers are valid once, for one single till receipt while stocks last. The CAP 3000 shopping centre accepts no liability in the event of a store changing its offer or closing down.

Prescription glasses are medical devices. These medical devices are regulated healthcare products which carry the CE mark in accordance with these regulations. Ask your optician for advice. February 2019
For your health, eat at least five pieces of fruit and vegetables a day. www.mangerbouger.fr.
EXCESSIVE ALCOHOL CONSUMPTION IS DANGEROUS TO HEALTH, PLEASE ENJOY RESPONSIBLY.